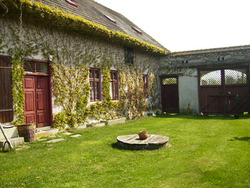 Our real estate office focuses on the lease and sale of all real estate in Prague and Central Bohemia. Four years ago we expanded to České Budějovice in South Bohemia. Our portfolio includes all areas of real estate, both commercial and residential.
We have been in the real estate market for 16 years. We are a member of the Real Estate Office Association and the Real Estate Chamber of the Czech Republic. We provide our clients with comprehensive legal and mortgage services and a further range of services such as the management of all areas of real estate.
Already 16 years in the real estate market
Presently, we have expanded our activities for our owners and clients by SORENT – FINANCE. We operate under the ČNB certification and prepare revisions of mortgage and insurance contracts, projection of financial analysis, state subsidies and tax relief within the framework of a compact service provided by our real estate office.
Our brokers are trained on professional. They are fluent in English and German, work effectively and put significant emphasis on personal approach to the client.
SORENT's basic offer
arranging the sale, lease and purchase of real estate
sale of newly built apartments
sale of apartments with either private or co-operative ownership
arranging of legal matters for all the services we offer
planning and architectural services – architectural studies, design work and interiors
geodetic work – surveying real estate and the geometrical surveying of land
building work – long-standing co-operation with a significant building contractor
specialist services – administrative assessments – assessment of the level of standard pricing – statistical assessment
investment and development services
Contractual terms and conditions for co-operation with SORENT
The Sorent real estate office concludes an agency contract with every client. The contract sets out basic terms and conditions for the sale of real estate as agreed by both parties:
real estate identification,
minimum price for which the real estate may be offered,
duration of agreement
client's obli­gation – the handing over of proprietary documents and technical documentations allowing for viewing etc.
other conditions and requirements requested by the client
exclusivity/ex­clusive representation for arranging the sale of the particular real estate
prices for services provided by SORENT – extent of services depends on the type of co-operation, whether it relates exclusive or non-exclusive representation.
Services paid by SORENT with regards to an exclusive agency contract:
Arranging and the financial settlement of legal services
Submitting a proposal for registration at the Land Office – Land Office stamp payment
Arranging and financial settling for specialist assessment
Arranging and settling relevant financial taxation relating to the real estate transfer – submission to Revenue Office
Promoting and advertising of the real estate – advertising services on all real estate servers that the real estate office co-operates with, printed advertising, marketing board for the relevant real estate.
Services paid by SORENT regarding a non-exclusive agency contract:
Arranging and financial settlement of legal services
Promoting and advertising of the real estate – advertising services only on those servers specified in the agency contract
Price for services provided by SORENT with regards to the sale is paid via a commission of 3–5% + VAT of the purchase price. The exact amount will agreed by both parties with respect to the level of complexity of the sale, the value of the real estate, type of real estate, expected costs for finding a client and other relevant circumstances. The office is only entitled to commission upon a completed sale. If the client is the seller, commission is paid from the purchase price that the client receives. The price includes all costs carried out for the clients, including legal services. Should the sale not proceed, SORENT will not become entitled to any commission. Apart from exceptions set out in the agency contract, SORENT covers the costs agreed in the contract from their own resources, including any relevant costs for the extensive promotions and advertising of the offered real estate and is not entitled to compensation where there is no entitlement to commission.
SORENT will under no circumstances require commission to be paid by both parties being buyer and seller.
Should any further matters need to be discussed, please do not hesitate to contact us at: reality@sorent.cz